This post is part of our Weekly Tips series.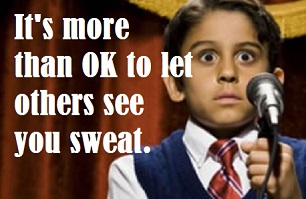 Business leaders often want to motivate their staff with pep talks on innovation, creativity, and change. Thought leader Brené Brown upends that approach by making a case for focusing on—wait for it—vulnerability.
Brene's years of study show that being vulnerable (the "V" word, which I once wrote about on forbes.com) is the key to making progress in our business and personal lives.
So today's tip, features Brene's 24-minute TED lecture from 2012 (an oldie but goodie) in which she acknowledges that it goes against modern society's grain to show anyone weakness, ignorance or doubt. Then she asserts that admitting we're not perfect, we don't have all the answers, and we can't do it ourselves are the very things that allow space for something new to be born.  She channels Teddy Roosevelt whose "Man in the Arena" speech underscores that you can't wait till you're bulletproof before you step into the fray. (If you don't have 24 minutes, watch until 4:06.)
When you have those real moments—those "this is who I am and how it is" moments—you're actually becoming more trustworthy. Here's why:
Credibility goes up. When you admit things that might be perceived as weakness, like not knowing something or making a mistake, people see your strength.
Intimacy increases. When you acknowledge your fears, it's easier for others to connect with your humanity (and theirs).
Self-orientation improves. You can actually pay attention to them when your focus is no longer on you and all that's required to protect yourself and your image.
Therein lies the trust trifecta, and three good reasons to let them see you sweat.
Make It Real
This week, reflect on times in the past when you have been willing to let others see you sweat. What were the circumstances and who was involved? Is there a pattern or theme? Then think about how you might do more of this more regularly in all aspects of your life.
Learn More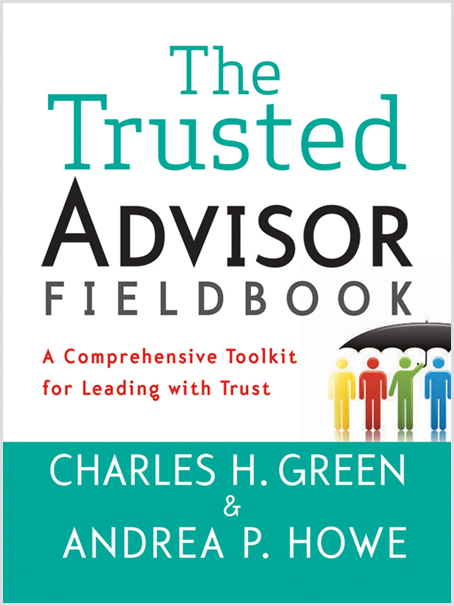 Find out why a CEO's vulnerability is the first step to employee engagement, from our friends at Trusted Advisor Associates, or read how being embarrassed can be a good thing in Chapter 9 of The Trusted Advisor Fieldbook.
The following two tabs change content below.

Andrea Howe
As the founder of The Get Real Project, I am the steward of our vision and our service offerings, as well as a workshop leader and keynote speaker. Above all else, I am an entrepreneur on a mission: to kick conventional business wisdom to the curb and transform how people work together as a result. I am also the co-author, with Charles H. Green, of The Trusted Advisor Fieldbook (Wiley, 2012).

Latest posts by Andrea Howe (see all)