This post is part of our Weekly Tips series.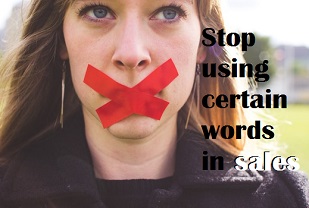 I've borrowed the headline for this week's tip ("How (NOT) to turn 'suspects' into 'prospects'") from the title of a recent article shared by a well-respected sales training organization. I added the "NOT" and some choicely-placed quotation marks as an act of rebellion against the words they chose. Why the fervor?
Because so many well-intended sales professionals (along with professionals who simply think they should be more sales savvy) use language every day that kills off the very relationships they are trying to build.
OK, "kills off" might be the most extreme, although it happens. For sure it's language that draws down on trust. Language matters because the words we choose both reflect and shape the way we and others think about things, as well as people—including the people we're trying so mightily to serve.
I learned long ago from Charlie Green to not only stop using the word "objections," but to stop even thinking in terms of objections. Same goes for "closing." I'm officially adding "suspects" and "prospects" to the list. Let's get "target" on there too, which is all-too-often used by partners in one of the biggest global consulting firms in the world (until they've been to one of our trust-based selling workshops).
[Tweet "How (NOT) to turn "suspects" into "prospects": #trust.                    https://thegetrealproject.com/?p=4676 #getreal #sales"]
Here are three general guidelines for the words you choose, in a sales context or any context for that matter. Don't use language that:
Refers to others in ways you wouldn't want to be referred to
You might be embarrassed or uncomfortable if they knew you were using*
Objectifies them in any way.
I realize that annihilating "suspect"/"prospect" poses a challenge if you're trying to communicate your relationship stage. Fine, then how about simply using "desired client"? Personally, I'd feel good if I knew I was being referred to as a "desired client," even if you weren't a desired provider. Who doesn't want to be desired? If that's too creepy, then how about "future client"? I might appreciate the confidence conveyed in that. If that's too presumptuous, then how about "possible client"? I don't mind being part of your possibility.
Just please don't make me a "suspect," and I definitely don't want to be your "target."
Are there any other terms out there we should eradicate while we're at it?
*Side note: Here's my favorite litmus test for any kind of sales training or coaching you're offering in your organization. Imagine one of your clients (and desired clients) being privy to everything that's taught. E-v-e-r-y-t-h-i-n-g. Does it make you cringe … or swell with pride?
Make It Real
This week, watch your words. Notice the terms you habitually use, even with the best of intentions, that could be negatively impacting either your mindset about relationship-building, your actual relationships, or both.
Learn More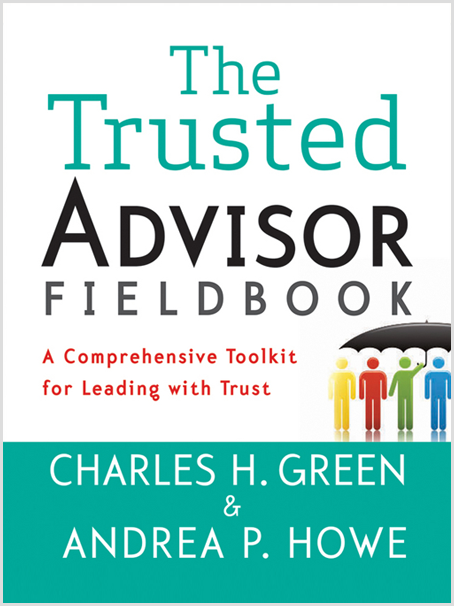 Learn why we should seriously reconsider value propositions while we're at it, from our friends at Trusted Advisor Associates, or brush up on six reasons not to "always be closing" in Chapter 16 of The Trusted Advisor Fieldbook.
The following two tabs change content below.
Andrea Howe
As the founder of The Get Real Project, I am the steward of our vision and our service offerings, as well as a workshop leader and keynote speaker. Above all else, I am an entrepreneur on a mission: to kick conventional business wisdom to the curb and transform how people work together as a result. I am also the co-author, with Charles H. Green, of The Trusted Advisor Fieldbook (Wiley, 2012).
Latest posts by Andrea Howe (see all)