This post is part of our Weekly Tips series.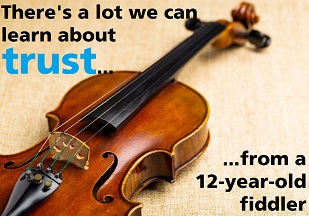 You may know I was on vacation last month. It was actually more staycation than vacation, marked by a lot of good down time that included some high-quality online binge watching. And wouldn't you know it, one night I got to see some great trust-building lessons in action thanks to a 12-year-old fiddler from Piney Flats, Tennessee.
I was watching a U.S. TV show called Little Big Shots, hosted by comedian/actor/radio personality Steve Harvey. It's basically a talent show that features exceptional kids—young musicians, singers, dancers, and more. Steve Harvey interviews them all before they perform, and the interviews are as good if not better than the performances. The kids are hilarious, mostly because they're as real as they can be (as kids often are). And Harvey has a delightful and appreciative way of bantering with them that makes for some really great exchanges.
One of my favorite episodes features a young man named Carson Peters who has apparently been playing the fiddle since he was three and-a-half.
[Tweet "Great #trust-building lessons in action thanks to a 12-yr-old fiddler from Piney Flats, TN. https://thegetrealproject.com/?p=4676 #getreal"]
There are three moments during the interview that especially caught my attention:
As Peters takes his seat, Harvey exclaims, "You're on national TV!" Peters replies, "I know! And I'm kinda nervous!" From the beginning, he's bright-eyed, smiling, and clearly having fun in spite of his nerves.
A little later, Harvey asks, "How do girls feel about you playing the fiddle?" Peters says, thoughtfully, "You know … I have no idea."
And then later, when Harvey discovers that Peters and his band have played at the Grand Ole Opry, he says, "The Grand Ole Opry is like the mecca of country music. It don't get no bigger than that." Carson's responds, "I know, and my nerves didn't get any bigger than that, either. I was … I don't … phew."
It's really cute.
And yeah, I'm a sucker for kids' stuff like this, so that kinda reeled me in.
Schmaltz aside, it seems to me people in the business world—especially recovering consultants like me—could all learn something from this young musician about the power of sharing our own (real) emotions, saying "I don't know," and just being who we are.
Make It Real
This week, watch kids in action. What lessons can they teach you about trust-building? How might you be more like them?
Learn More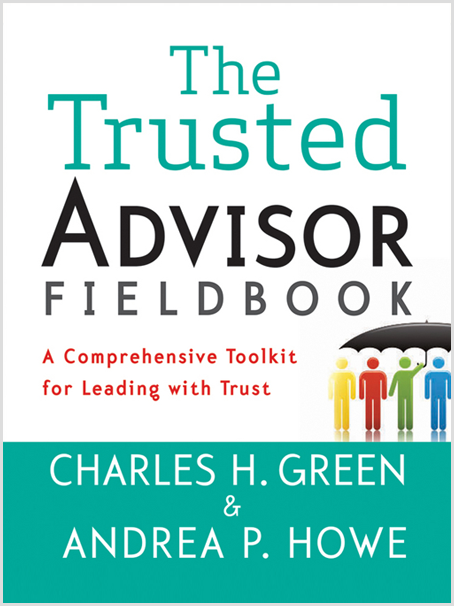 Discover, if you haven't already, what other three-word phrases besides "I don't know" are an essential part of your trust toolkit, or read my story about messing up in a moment of truth in Chapter 20 of The Trusted Advisor Fieldbook.
The following two tabs change content below.
Andrea Howe
As the founder of The Get Real Project, I am the steward of our vision and our service offerings, as well as a workshop leader and keynote speaker. Above all else, I am an entrepreneur on a mission: to kick conventional business wisdom to the curb and transform how people work together as a result. I am also the co-author, with Charles H. Green, of The Trusted Advisor Fieldbook (Wiley, 2012).
Latest posts by Andrea Howe (see all)