This post is part of our Weekly Tips series.
At the risk of stating the obvious, trust is critical for teams, and even more so for teams who collaborate at a distance. In my workshops, we talk a lot about making closer and more personal connections with people, and the question naturally arises, "Is it even possible to build that kind of trust at a distance?"
The short answer is yes, with one qualifier.
The key to building trust at a distance is to promote familiarity—in other words, a sense of knowing one another. Think about it: There are things that naturally happen when you're physically together, like more frequent touch-points, body language cues, regular opportunities to interact casually and socially. There's a reason that the "water cooler" came to symbolize casual chat in corporate life.
In the trust equation, familiarity shows up in two variables, and today's focus is on the reliability aspect.
If you have constant and consistent experiences with your colleagues, then you'll feel more at home and at ease, and you'll have greater trust. To build it, you need repeated interactions. When you're at a distance, the key (and the qualifier) is you have to create those interactions.
For example, you might:
Schedule—and stick to—regular meetings or check-ins. Be more firm about not letting these slip than you might be with people you see more frequently.
Make yourself doubly available for conversations. You might establish "office hours," or simply make it clear that you'll go out of your way to be as accessible as possible.
Be rigorous about letting people know when you're available and when you're not. Set expectations and update them as needed.
Always respond to messages promptly—even with an incomplete response. You might simply say, "I got your message and I can't get to that right now." Silence can be especially damaging when you're working remotely because it's all too easy for others to misunderstand the reasons for it. (Most of us humans make up negative stories to explain a lack of response.)
Bottom line: Increase reliability by orchestrating constant and consistent touch points.
Yeah, it's a little like planning for spontaneity, which is kinda weird. Do it anyway.
Make It Real
This week, choose one best practice from the list and test it out with your virtual colleagues (or friends). What do you learn?
Learn More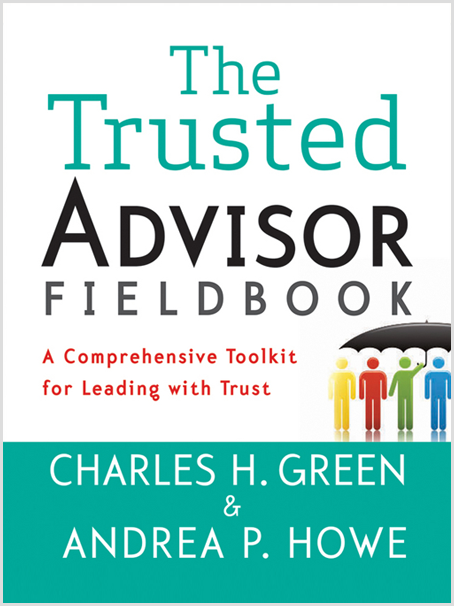 Read an article on how to build trust when you can't shake hands, from our friends at Trusted Advisor Associates, or find out how technology can help build trust at a distance in Chapter 27 of The Trusted Advisor Fieldbook.
The following two tabs change content below.

Andrea Howe
As the founder of The Get Real Project, I am the steward of our vision and our service offerings, as well as a workshop leader and keynote speaker. Above all else, I am an entrepreneur on a mission: to kick conventional business wisdom to the curb and transform how people work together as a result. I am also the co-author, with Charles H. Green, of The Trusted Advisor Fieldbook (Wiley, 2012).

Latest posts by Andrea Howe (see all)