This post is part of our Weekly Tips series.
We're continuing last week's focus on building trust at a distance because it's a challenge for so many of us.
Here's a quick recap of the first four best practices, all of which increase familiarity—a sense of knowing one another—by increasing reliability:
Schedule—and stick to—regular meetings or check-ins.
Make yourself doubly available for conversations.
Be rigorous about letting people know when you're available and when you're not.
Always respond to messages promptly—even with an incomplete response.
This week, I'm adding six more familiarity-boosters by looking through the lens of a different trust variable: intimacy.
Intimacy is present when you feel connected to your team members. It expands the range of things you can talk about with other people. It makes it easier to manage difficult conversations. It means you can candidly share your feelings with your colleagues. And more.
Building intimacy is challenging under the best of circumstances; distance definitely doesn't help. So, adding to the list above:
Make small talk. What might seem like superficial chit-chat ("How's the weather over there?") has been scientifically proven to produce happy brain chemicals.
Ask personal questions. Not invasive questions, personal questions. My admin team has a norm of starting every status meeting with a question that helps us get to know each other better.
Share photos. Make sure participants have online access to pictures of each other. I have one client who put together a "biography book," including photos and interesting information (professional and personal).
Use video, not just audio, whenever you can. It takes extra effort, for sure. You'll wrangle with technology at times, and it means us home office types have to shower more often. It's worth it.
Schedule virtual coffee breaks and happy hours. For real. Fill a cup/mug/glass and just hang out … online.
Make extra effort to celebrate team and individual successes. Do this even more than if you are face-to-face.
Bottom line: Make time to build intimacy. Make it a priority.
Make It Real
This week, choose one best practice from the list and test it out with your virtual colleagues (or friends). What are the unexpected byproducts?
Learn More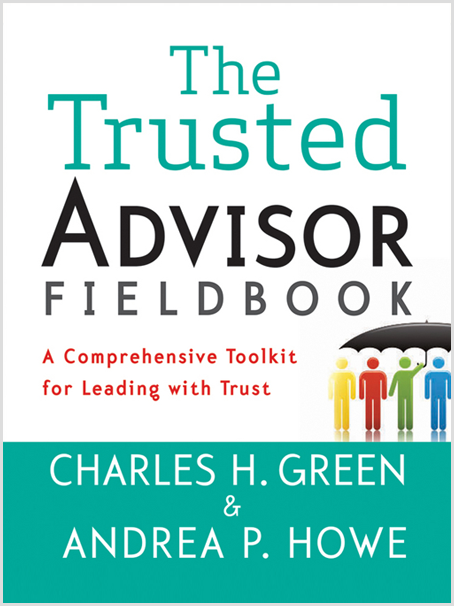 Brush up on other intimacy-builders, or learn about how to kick a team off right in Chapter 20 of The Trusted Advisor Fieldbook.
The following two tabs change content below.

Andrea Howe
As the founder of The Get Real Project, I am the steward of our vision and our service offerings, as well as a workshop leader and keynote speaker. Above all else, I am an entrepreneur on a mission: to kick conventional business wisdom to the curb and transform how people work together as a result. I am also the co-author, with Charles H. Green, of The Trusted Advisor Fieldbook (Wiley, 2012).

Latest posts by Andrea Howe (see all)