This post is part of our Weekly Tips series.
If you're in the U.S., or familiar with current U.S. sitcoms, you might know
Phil Dunphy
, the self-described "cool dad" on
Modern Family
.
Phil is likable, loyal, goofy, pun-happy, and often the subject of wife Clare's frustration and eye rolls as he tries hard to do right by her and often (cluelessly) gets it wrong.
In one pivotal episode, Phil learns an important lesson about how to be a better husband, while viewers get to see first-hand the immediate benefits of being an empathetic listener.
For a dramatic (and hilarious) demonstration first of how not to listen, then how to listen, click here. It's well worth the four-minute investment. (And I'll bet money you'll see yourself in the how-not-to scenes.)
[Tweet "3 lessons Phil Dunphy takes to heart, and how they apply to your everyday work life: https://thegetrealproject.com/?p=4676 #getreal"]
If you're short on time, or already know the episode, here's a recap of the three lessons Phil takes to heart, and how they apply to your everyday work life:
Don't help unless she asks you for your help. In the professional services world, I'd change this to "Don't help until you're sure they're really open to hearing what you have to say." Clients ask for help all the time—it's what you're paid for—and then you're frustrated and perplexed because you get pushback, or the brushoff, or agreement with no action. The issue usually isn't whether or not you're right; it's whether or not you're insisting on being right too soon. Don't mistake "What should I do?" for an actual question. Sometimes it's simply an expression of worry or urgency.
She just wants support so she can solve her problems herself. My version for professional advice-givers: "Make sure clients are part of the solution, and help them solve things on their own when that's in their best interest." It's really tempting to give answers. Sometimes it's far more valuable to (1) help define the real problem and (2) facilitate their thinking process.
Sometimes she just wants a sympathetic ear. This one's equally true in the corporate world, with one key difference: clients aren't likely ever to say this … or even realize it. To be a trusted advisor is to be a safe haven for tough issues, which means letting go of your need to achieve/solve/answer when there's an opportunity to simply give your client a good listening to.
Thanks Phil Dunphy. You're smarter than you let on.
Make It Real
This week, practice Everyday Empathy. Empathize with the grocery store clerk, the drycleaner, the newspaper vendor, the babysitter—the stakes are low, the environment is target-rich, and you'll make a difference for someone who usually gets complaints rather than kind words. What's it like?
Learn More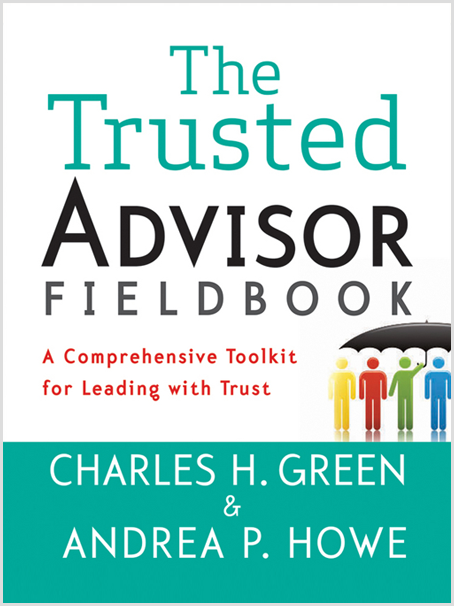 Discover why empathy is an antidote to resentment, from our friends at Trusted Advisor Associates, or find out more about what Everyday Empathy sounds like in Chapter 6 of The Trusted Advisor Fieldbook.
The following two tabs change content below.
Andrea Howe
As the founder of The Get Real Project, I am the steward of our vision and our service offerings, as well as a workshop leader and keynote speaker. Above all else, I am an entrepreneur on a mission: to kick conventional business wisdom to the curb and transform how people work together as a result. I am also the co-author, with Charles H. Green, of The Trusted Advisor Fieldbook (Wiley, 2012).
Latest posts by Andrea Howe (see all)