This post is part of our Weekly Tips series.
Listening, listening, listening. It's been the subject of many weekly tips, like #2, #7, #34 and #56.
Why so much talk about listening? Because it's such a critical skill for trusted advisors to master.
We all need to improve. And we've got to get specific about it. It's not enough to make it our goal to "be a better listener."
[Tweet "17 Ways to Become a Better #Listener – part one: URL #trust #listening https://thegetrealproject.com/?p=4312"]
Toward that end, here's the first four (of seven) ways to become a great listener:
Really care. Techniques are no substitute for genuine interest. Mind your intentions. Facing a relationship challenge? Ask yourself how much you care, then answer honestly. If your heart's really not in it, then either dig deep to find some motivation and compassion or replace yourself.
Tune in. You cannot multitask undiscovered—not for long. Eschew the distractions: close the door, face away from the computer, put the smart phone out of reach, decline to Instant Message with others. In other words, give your undivided attention.
Acknowledge early and often. Paraphrase the information people give you and empathize with their emotions—even the ones you sense but don't overtly hear. Do this ten times more than you think you should. Check for cues that you are on track and acknowledge more if you are not.
Express yourself nonverbally. Lean toward the person who is speaking—even when you are on the phone. Smile, use facial expressions, and express yourself naturally with your hands. Vary your pitch and tone to convey your own emotions. Don't suppress yourself. Make listening a whole-person endeavor.
To be continued …
Make It Real
This week, try one of these practices every day, starting today. Make it your goal to have practiced all four by the end of the week—at least a little.
Learn More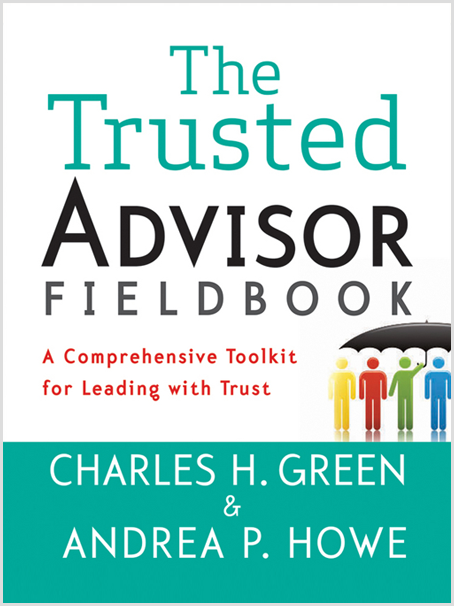 Find out why you shouldn't believe what they say about listening and sales, from our friends at Trusted Advisor Associates, or read a great story about the business value of empathy on page 16 of The Trusted Advisor Fieldbook.
Three more best practices coming up next week.
The following two tabs change content below.
Andrea Howe
As the founder of The Get Real Project, I am the steward of our vision and our service offerings, as well as a workshop leader and keynote speaker. Above all else, I am an entrepreneur on a mission: to kick conventional business wisdom to the curb and transform how people work together as a result. I am also the co-author, with Charles H. Green, of The Trusted Advisor Fieldbook (Wiley, 2012).
Latest posts by Andrea Howe (see all)