This post is part of our Weekly Tips series.
There have been a few things in the news lately that have caught my attention. Last week, I wrote about ways to support a client who's grieving, thanks to lessons offered by a well-known U.S. executive. This week takes a more upbeat turn with a lesson drawn from the world of U.S. horse racing.
While I'm not much of a sports fan, I couldn't help but get at least a little caught up in American Pharoah's recent Triple Crown win.
[Tweet "#Keepingitreal with your clients & having fun too…some lessons form a #triplecrown winner https://thegetrealproject.com/what-a-jockey-knows-about-great-sales/"]
I was even more struck by comments Victor Espinoza made after the race. Espinoza is the jockey who rode American Pharoah to victory. Here's what he's quoted as saying:
"I tell you, the first turn, I had the best feeling I ever have … I didn't even know what pole it is, half a mile, 5/8ths, I was just having fun."
Maybe those are just the words of a man for whom victory was so close he could taste it (which naturally would be a lot of fun).
Or maybe those are words of a man who understands that the best way to ensure victory is to be in the moment. Enjoy the moment. Never mind the outcome; it's in the future, and it will be what it will be. For now, immerse yourself wholeheartedly in the race of a lifetime. Above all else, have fun in the process.
Make It Real
This week, make it a goal to have fun during your client interactions—especially when the possibility of new business is on the table. What's fun about what you do? What's fun about what you sell? What's fun about your clients? Put your attention there and see what happens as a happy byproduct.
Learn More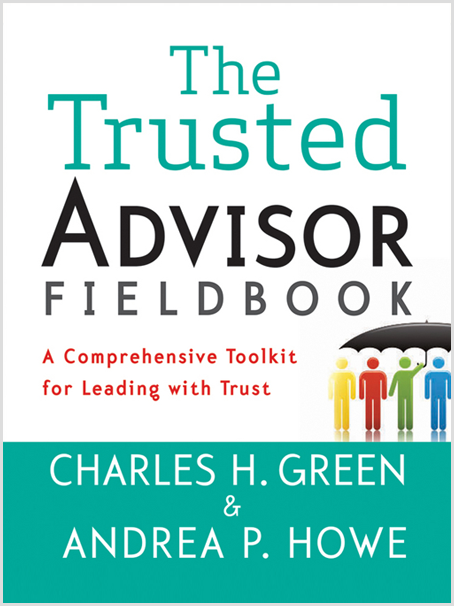 Learn more about what sales winners do differently, from our friends at Trusted Advisor Associates, or read up on "closing the deal" in Chapter 16 of The Trusted Advisor Fieldbook.
We're having all kinds of fun now,
The following two tabs change content below.
Andrea Howe
As the founder of The Get Real Project, I am the steward of our vision and our service offerings, as well as a workshop leader and keynote speaker. Above all else, I am an entrepreneur on a mission: to kick conventional business wisdom to the curb and transform how people work together as a result. I am also the co-author, with Charles H. Green, of The Trusted Advisor Fieldbook (Wiley, 2012).
Latest posts by Andrea Howe (see all)